Love Our
Schools
Love Our Schools is an initiative of Pray For Schools
Love Our Schools #loveourschools
6th to 20th February 2022
All through the year hundreds of prayer groups meet together to pray because they want to support their local schools. As we look forward to the new hope that springtime brings, we encourage Christians up and down the country to join together to 'Love our schools!'  They are also available in the Welsh language.
Prayer groups and individuals can set aside a time of prayer for their schools, using our specially written Pray for Schools resources. And then, having prayed, perhaps God will lead you further – to 'Bless our schools' in practical ways in the coming weeks and months! Join in the "Love our schools" initiative and use #loveourschools
We have some resources based on the theme " Care for each other and the Environment"
"Let me give you a new command: Love one another. In the same way I loved you, you love one another. This is how everyone will recognize that you are my disciples—when they see the love you have for each other."  John 13 v 34- 35
The resources are available to download Love-our-Schools-resources
Download the resources in the Welsh language Cymraeg-Welsh-Caru-Ein-Hysgolion
We are also hosting two prayer zooms in February.
PFS Wales Thursday 10th February 12.30pm. Register here on Eventbrite
PFS England Thursday 17th February 12.30pm. Register here
In the past prayer groups have baked cakes or asked their church to buy chocolates or plants and flowers.  One group even put together gifts of stationery for the teachers with pens and pencils and fun post-it notes. Members of the local prayer group have delivered these and let the school know they are praying for them. Do encourage your local church to get involved, obviously please following any local covid restrictions. Gifts in sealed paper bags work well. We have also encouraged those able to offer practical support to their schools and for children and young people to make a card for their teacher or be kind to those on their own.
We have some simple thank you cards using the artwork kindly supplied by Heather Parker Instagram: heatheyme
Colouring Thank you card       Welsh Colouring Thank you card
Make your own card – Tulip design from Heather Parker – download  Tulip cards instructions
Do email us if you would like any of the images to make your own design
2020 resources were based on Ephesians 4 v 32
"Be kind and compassionate to one another, forgiving each other, just as in Christ, God forgave you"
Love our schools resources 2020
These resources are also available in Welsh
There are many ways to love others – kindness is a great place to start. Our prayers and actions can be ways to reflect God's love for our School Community.
Scripture Union have updated the list of Volunteer Opportuntities which can be downloaded here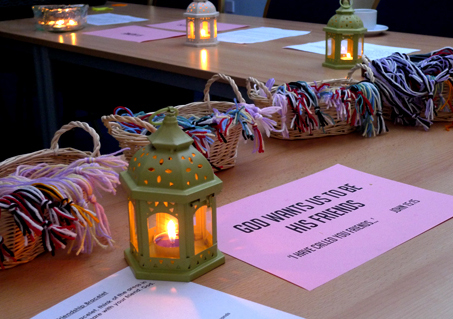 Latest Events
View calendar