Love Our
Schools
Love Our Schools is an initiative of Pray For Schools
Love Our Schools #loveourschools
All through the year hundreds of prayer groups meet together to pray because they want to support their local schools. As we look forward to the new hope that springtime brings, we thought it'd be great to encourage Christians up and down the country to join together to 'Love our schools!'
Why not choose a date for this between 4th and 15th February?
Prayer groups and individuals could set aside a time of prayer for their schools, using our specially written Pray for Schools resources. And then, having prayed, perhaps God will lead us further – to 'Bless our schools' in practical ways in the coming weeks and months! Join in the "Love our schools" initiative and use #loveourschools
The Bible tells us; 'Love is kind.' (1 Corinthians 13v4)
Kindness is something every one of us can show to others; however young or old, rich or poor, happy or sad we are. It only takes a smile or a friendly word, a thoughtful deed or a willingness to forgive.
Jesus always put others first. He talked to those whom others ignored. He healed people who had illnesses and disabilities.  He fed the hungry. Most of all, He died for the sake of every person in the world – that took all the love in the universe for Him to do.
There are many ways to love others – kindness is a great place to start. Our prayers and actions can be ways to reflect God's love for our School Community.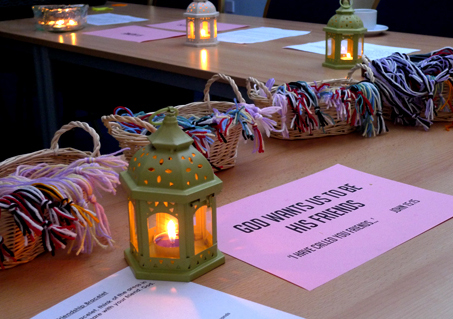 Latest Events
View calendar